Waltham on the Wolds Village hall: 'Flo & Joan' 7pm
Yep, its them girls from the Nationwide. A top line up of stand-up comedy featuring a selection of festival favourites. Musical comedy sisters and Now Magazine Audience Choice Award 2017 winners (Toronto Sketchfest), 'Flo & Joan', bring you the best of their Edinburgh Festival Fringe show, whilst the 'Excellently deadpan' (Huffington Post) Sarah Keyworth shares a few stories that are guaranteed to make you laugh ('The funniest of bones' – Shappi Khorsandi). More acts to be announced.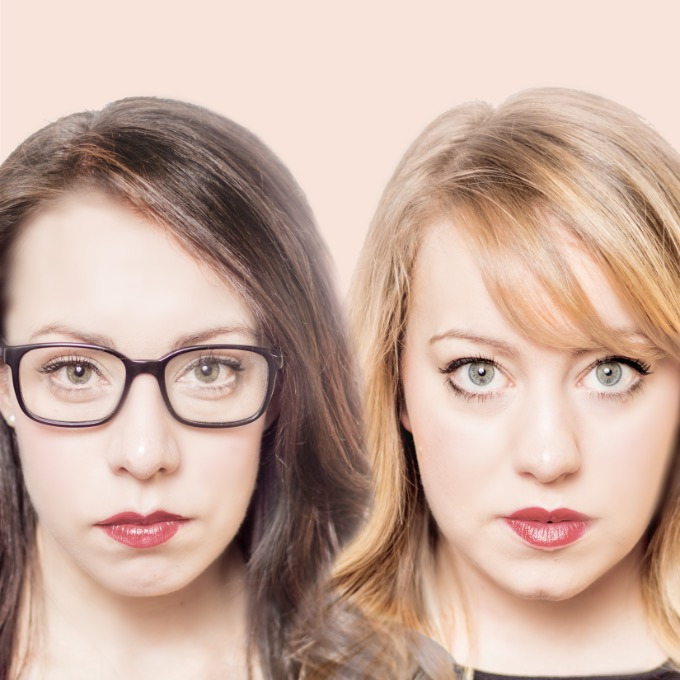 More Coffee Comedy Club: 7pm Various Comics
More Coffee Comedy Club returns! This year the much loved Melton venue plays host to a stellar line up of stand-up comics, including the 2017 nominee for Leicester Mercury Comedian of the Year & Best Newcomer at the Edinburgh Comedy Awards, Ed Night (as seen on BBC2 and E4). The show is hosted by the multi-award-winning Jim Smallman. A sell out show for the past two years! More acts to be announced. Please note, the price of this event has changed since the programme was printed. Book Tickets: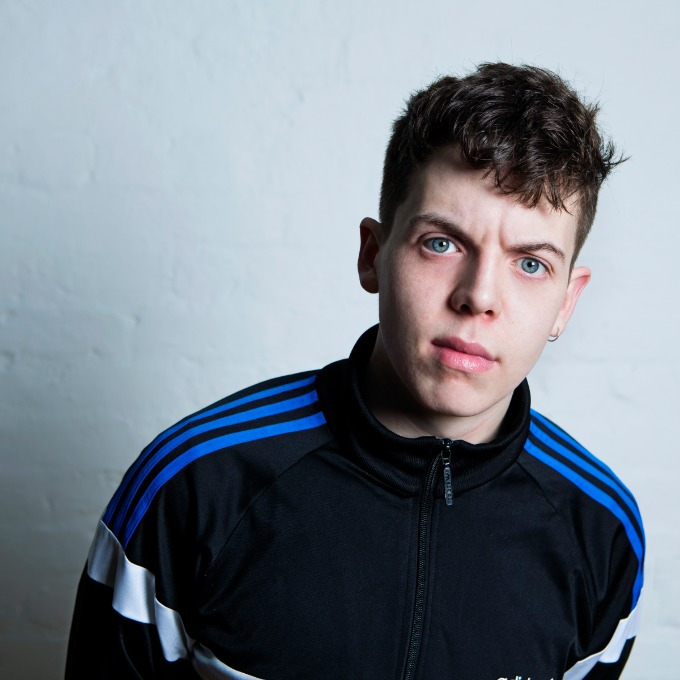 Eastwell Village Hall: 'Nobel Jacks' 7.30pm
Kicking off the new Live@Eastwell season on Sat 17th February will be the rip-roarin' 'Noble Jacks'. They are a high-energy electro-acoustic band with a mixture of upbeat folky footstompin' rhythms and engaging lyricism. The band encompasses heartfelt, yet uptempo songs showcasing fiddle, blues harmonica and big anthem toplines. "insurmountable energy and brilliantly catchy country riffs", "you won't be able to sit still" Tickets and more information available at www.eastwell.org.uk/concerts
or call 01949 869492 / 07890 118002
RAF Association (Asfordby Road): 'Meltstrum Ukulele Orchestra' 7.30pm
Ukulele Entertainment, fun and friends. Come down and enjoy the music of the fantastic Melstrum Orchestra. Tickets £8.50 and includes interval buffet. Tickets available behind the bar at the RAFA Melton Mowbray, Tornado Club. Get your tickets early to avoid disappointment.
'Melstrum Ukulele Orchestra' first got together towards the end of 2009, when six of us were inspired to take up the instrument after going to a concert by the world famous Ukulele Orchestra of Great Britain. All of us were already involved with singing, but taking up the 'uke' as an accompaniment meant we could perform a wide variety of songs in our own fun and inclusive style.  From the original six, the orchestra has grown to a membership of eighteen, each bringing their own unique talents to the group. Our eclectic repertoire ranges from skiffle, country, pop and folk to anything else that takes our fancy, including the odd comedy number. We first started performing in public back in 2011. Following the resounding success of our first gig at Thorpe Arnold, our bookings count has risen to about 25 gigs a year, with appearances at many local events and private functions in and around Melton Mowbray and the surrounding villages.
 
The Stute (Asfordby Hill): Soul at The Stute 8pm
The Saddle (Twyford): 'Nigel Clarke ex Dodgy' 9pm
"If it's good enough for me, for you, Its Good enough for me" 'Nigel Clark' Bass Player and Singer Song- writer from 90s band Dodgy will playing right over there, at The Saddle in Twyford. Dodgy, where an English Power Pop Rock Trio, that rose to prominence during the Britpop era of the 1990s. They are best known for their hits "Staying Out for the Summer", "If You're Thinking of Me", and "Good Enough" which prompted many a sing-a-long car Journey for Tash n Me :). 'Good Enough' was their biggest hit reaching No. 4 in the UK Singles Chart. They released their first album in over a decade, Stand Upright In A Cool Place, on Strikeback Records in February 2012.
 
The Generous Briton (Genny B): 'Breach' 9.30pm (Debut) followed by Groove disco
It was a busy old night last time they played and I know I only caught the end, I know I really rated them, my Diary says "Sounded Amazing! Check out a video here! What do you think?  https://www.facebook.com/pete.wilkinson.92/videos/10211559774604879/
'Breach' are a four-piece rock, blues and indie covers band from Derby, comprising of two guitars, bass and drums and three vocalists. The band was formed back in 2014 by members who met through other musical projects, and quickly realised there was the potential to create something special. They play all over the midlands, but this will be their first time in Melton Mowbray. Including artists in their sets such as ZZ Top, Nirvana, The Undertones, Muse, Cream and Radiohead to name a few, you can expect to hear both classic rock greats and modern indie anthems at their gigs. With hits from the last 60 years from their extensive and ever expanding repertoire there is always something for everyone. They genuinely love what they do, and it always shows.. Their aim is simple… Put on a great show to ensure that the atmosphere will be electric, and the crowd will be chanting for more everytime…
The Noels Arms: 'Velvet' 9.30pm (Debut)
This has been quite a while coming! Velvet first appeared on my radar in the heady days of 2013, and now finally take their well- earned debut on the hallowed stage of The Noels Arms. Five piece band 'Velvet' take their brand of Rock and Pop to The Noels featuring a range of music styles – from current chart hits to classics from across the last 4 decades.  Band members agree that having fun with the music and entertaining those who come along go hand in hand. There is no doubt that things get most exciting when audiences really let their down and sing along and dance.Music starts at 9:30Follow us on Facebook – see Velvet-Leicestershire Covers Band.
The Grapes: 'Chris Byrne'10pm
'Chris Byrne' "The Vocalist" performs a solo-vocal show that includes the very best of Rock and Roll, Soul, Motown, 60s and pop. Popular classic hits combined with up-beat modern pop and rock means there will be something for everyone! Chris will take you across the decades delivering a powerhouse vocal performance of hit songs from Elvis, Neil Diamond, Tom Jones, Lionel Richie, Billy Ocean, The Drifters, Elton John, Robbie Williams and many more!
The Black Swan: Disco 2020
The Half Moon: Tiny Tony